BISHOP JAVIER ECHEVARRÍA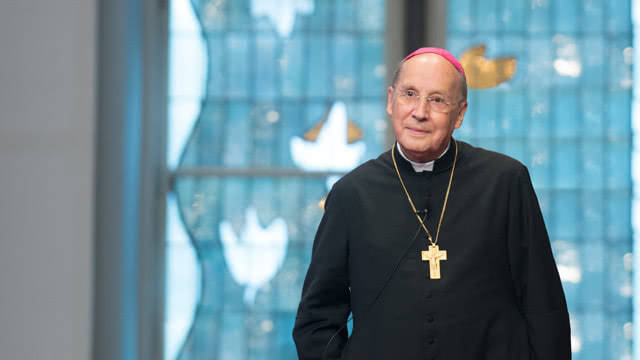 On December 12th, feast of Our Lady of Guadalupe, Bishop Javier Echevarría (1932-2017) passed away. This issue of Romana includes a chronicle of those days during which hundreds of people went to pray before his open casket and give their last farewell to the Prelate. The words that Pope Francis addressed to the faithful of Opus Dei in a telegram were very consoling for us then: "I unite myself to your thanksgiving to God for his generous and fatherly testimony of priestly and episcopal life. He followed the example of Saint Josemaría Escrivá and Blessed Alvaro del Portillo, whom he succeeded at the head of this entire family." The Holy Father said that Bishop Echevarría "gave his life in a constant service of love to the Church and souls," and assured us of his "fervent suffrages for this faithful servant."
In the Mass for the repose of the soul of the Prelate that was celebrated in the Roman Basilica of Saint Eugene, Msgr. Fernando Ocáriz—then Auxiliary Vicar—said, addressing himself especially to the faithful of the Prelature: "If the one we have called Father for twenty-two years were here with us, he would surely ask us to take advantage of these ...
NEWS - CAUSES OF SAINTS
Ernesto Cofiño – Todos pueden ser santos is a documentary produced by Digito Identidad for the twenty-fifth anniversary of the transit to heaven of the servant of God, Ernesto Cofiño Ubico. In 26 minutes, the film presents the life of Dr. Cofiño based on historical documents and the testimony and memories of family members, colleagues, disciples and friends of the ...
Last numbers